Presenters
Presenting at the 2023 Early Childhood Education Summit
---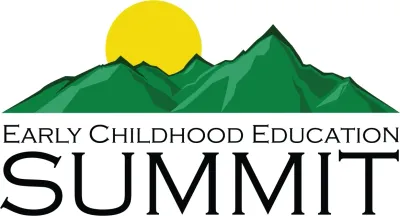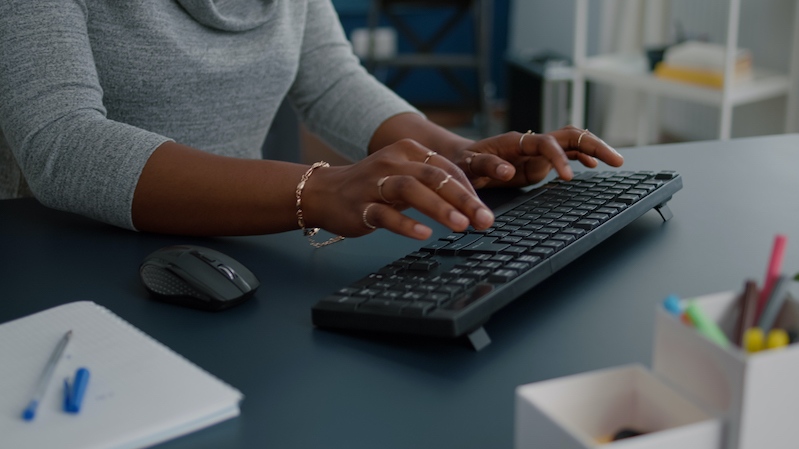 Thank you for your interest in presenting at the 2023 Early Childhood Education Summit, October 16-18, 2023. Presenter/workshop selection is open. Submission deadline extended to May 15, 2023.
We deeply value your time and expertise and understand that when you apply to present at the 2023 Early Childhood Education Summit, you offer to share more than your knowledge.

Topic Suggestions
Advocacy/Public Policy
Behavior Management
Curriculum and Subject Matter Content
Diversity, Equity and Inclusion
Effective Business Practices
Family Engagement and Community Partnerships
Health, Safety & Nutrition
Leadership
Frequently Asked Questions
Why Present?:
Expand your professional portfolio by presenting at highly-regarded state-level conference
Build your professional network
Build credibility by demonstrating that you are well-versed in your topic
Receive FREE registration for the Lead presenter on the day of your workshop, with a reduced registration fee for additional days of attendance. All Lead Presenters must register for the Summit, even if they are only attending for the session they are presenting)


What about Co-Presenters/Panelists?
One co-presenter/panelist per session will receive a reduced registration fee for any day he/she is co-presenting a session, and a reduced rate for any additional days he/she attends but is not presenting.
While you are welcome to have as many co-presenters as you would like, regular registration fees will apply to additional co-presenters.
ALL co-presenters must register for the Summit, even if they are only attending for the session they are co-presenting
---
When and where is the 2023 ECE Summit being held?

The Early Childhood Education Summit will be held from Monday through Wednesday, October 16-18, 2023 as a virtual (online) event on the Zoom platform. The conference website is https://earlychildhoodsummit.org
How do I submit an RFP?

All proposals must be submitted through the online system. You can access the form at https://earlychildhoodsummit.org and clicking on Presenters. You will find several resources as well as the link to the proposal form on this page.
What times are the sessions?

Breakout sessions run from approximately 10:00 a.m. to 6:00 p.m. on Monday, Tuesday, and Wednesday. Workshops are 1.5 hours in length; you may submit proposals for two- or three-part series, but we are unable to guarantee that the same participants will be in each part of your series.
Who attends the ECE Summit?

Administration & Leadership | Afterschool/ School-age | Center-Based Child Care | Early Intervention | Family Child Care | Home Visiting | Infant/Toddler | K-2nd Grade | Pre-Kindergarten | Professional Development & Technical Assistance | Program Monitoring | Public Policy & Advocacy Research
How many attendees should I prepare for?

About two weeks prior to the conference, you will receive an email indicating the approximate number of attendees that have indicated interest in your workshop (participants can and do change their selections at the time of the conference, so it is not possible to give an exact number).
How do I know if my proposal has been accepted?


All workshop presenters will be notified if accepted, placed on a waiting list, or rejected. Lead presenters are solely responsible for notifying co-presenters/panelists of acceptance. We anticipate that first round notifications will be complete by May 15, 2023.
What are workshop materials?

Workshop materials are any handouts, PowerPoints, fliers, resources, or additional/supplemental learning materials for conference attendees. The deadline for workshop material submission is TBA.
How do I submit my workshop materials for participants?


All workshop materials must be sent in PDF format to info@earlychildhoodsummit.org by the deadline of TBA.

Can my co-presenter receive e-mails in my place?

No, only the lead presenter for each workshop will be contacted about workshop logistics. Lead presenters are solely responsible for communicating all necessary information to co-presenters/panelists.
Can I choose the day I present?

You will be asked for your days of availability when you submit your workshop proposal; we will schedule your workshop according to this information, and will contact you to confirm that the scheduled day and time work prior to publication of the final schedule of workshops.
Presenter Resources
---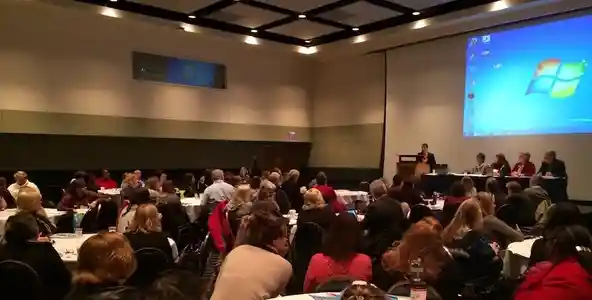 Introduction to Presenting at Summit
Much of the success and continued interest in the Summit is directly attributable to the educators who step up to present in our breakout workshops. This slide deck is designed to provide potential presenters tips to writing and submitting a high-quality ECE Summit Workshop proposal. Clicking on this link will open a PDF (coming soon)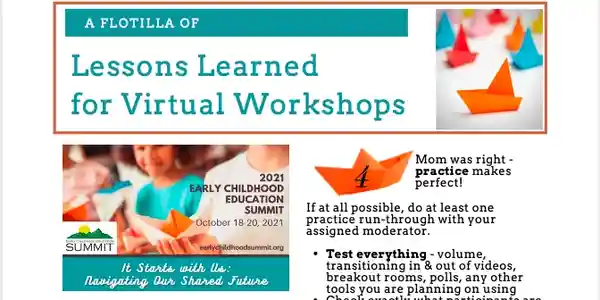 Lessons Learning for Virtual Workshops
This short resource provides twelve tips for presenting virtual workshops. Clicking on this link will open a PDF

Presenting at the Early Childhood Education Summit
---
Why Present at the Summit?
Each year, the ECE Summit provides attendees with a unique, cross systems professional development opportunity. The Summit bridges the gap between Pennsylvania's early learning programs by bringing together presenters and staff from Child Care, Head Start/Early Head Start, Pre-K, Home Visitation and Early Intervention. Past presenters have frequently commented on the richness that this diversity brings to the conversations that take place in their workshops.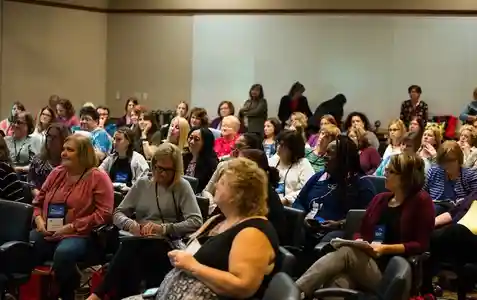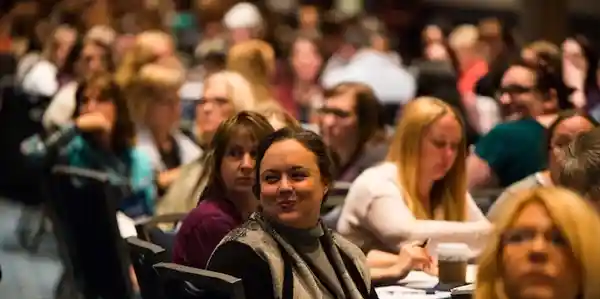 PRESENTER REGISTRATION
To help us ensure that we are prepared for everyone, ALL presenters are required to register for the Summit and let us know when you will be on-site, even if you only plan on being present for your own presentation. Presenters will receive instructions for how to register.
The registration fee is waived for the LEAD presenter on the day of their workshop presentation, and a reduced, single day presenter registration fee is charged for any day that a lead presenter attends the Summit but is not presenting. This gives you the ability to attend workshops and earn professional development credits yourself. Up to one co-presenter per session is eligible for a reduced co-presenter rate for any day that they are co-presenting in a workshop. This co-presenter is also eligible for a reduced single day registration fee for any day that he/she attends but is not presenting.
If presenters have any questions about registration or how to use the discount codes they should contact Maureen Murphy at 717-657-9000 x 107.